We have been supporting the Sarcoma Association for years. The organization's goal is to support patients suffering from sarcoma and melanoma – types of malignant tumors.
As part of our ongoing cooperation, we have created a website containing a wealth of knowledge aimed at helping both the people who struggle with cancer as well as their relatives and even medical professionals.
Planning website architecture
Apart from visual changes, creating a new website for the Association included a clean-up of article database.
On the basis of the description of specific needs that we had received from the client, we developed a website architecture that meets all of their requirements.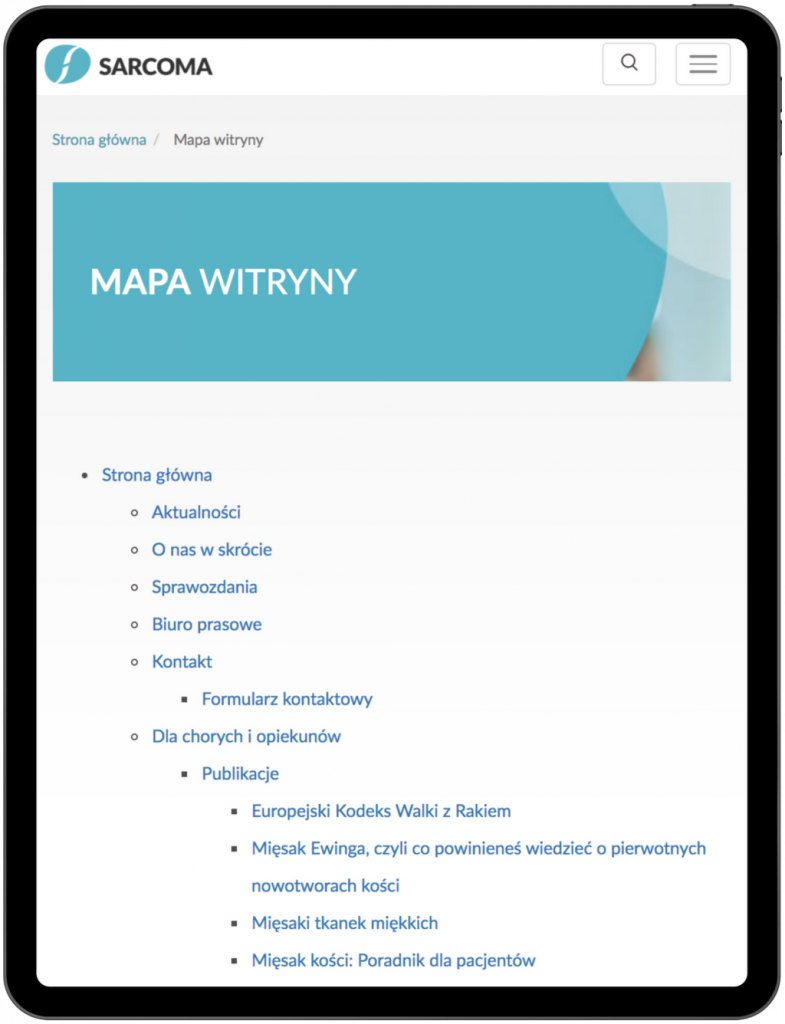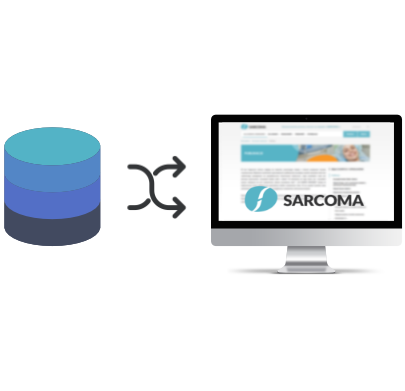 Content migration
In order to facilitate quick transfer of the Association's extensive content library, we created a script that converted the articles from the format in which they were saved on the old website to the format used on the new one.
The script also automatically downloaded all files that were included as attachments to the articles on the old website and saved them in appropriate locations within the directory structure of the new one.
Graphic design
Initially, our designers prepared UI and UX standard-compliant screen designs in accordance with the established project requirements.
However, we were responsible for creating the entire layout of the website, including banners and a new logo for the Association – and not just the graphics design itself. All of our materials were created in such a manner as to remain consistent and to become the signature trademarks of the Sarcoma Association.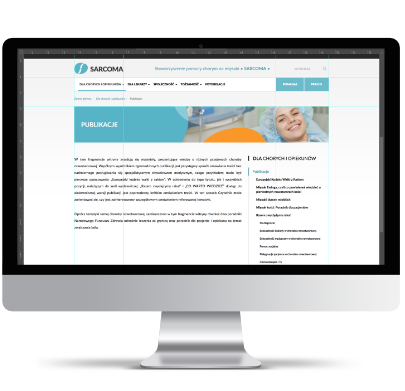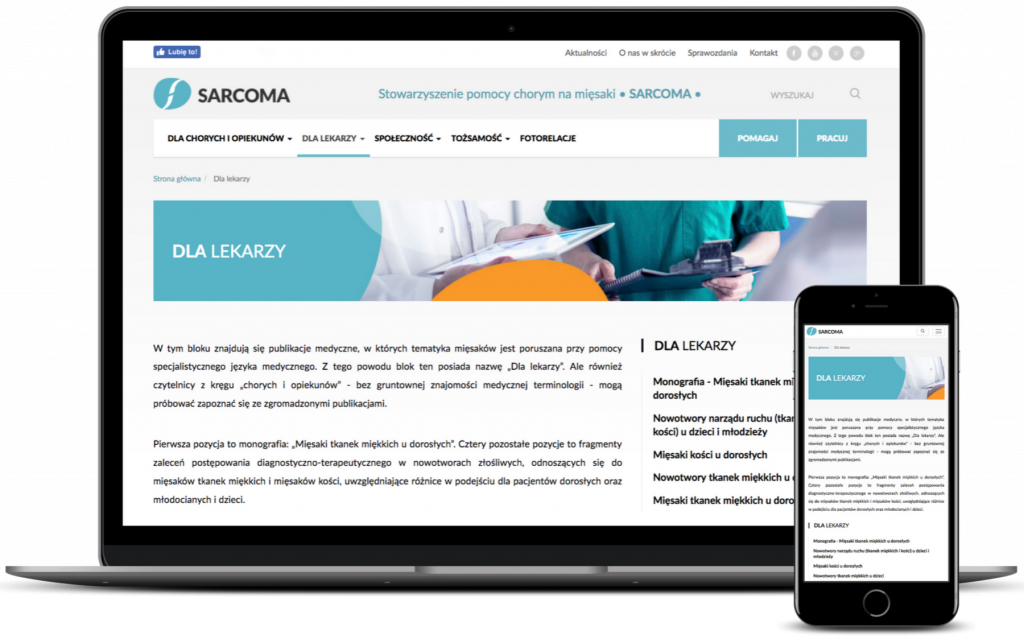 A responsive template
We have also made sure that the website is easy to browse on smaller screens, e.g. with the use of tablets and smartphones. The Bootstrap 3 framework was especially helpful in this case.