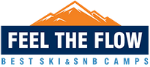 Feel the Flow has been organising winter skiing and snowboarding trips to the Alps since 2006. The packages offered by Feel the Flow provide participants with the maximum amount of fun possible, not just from skiing down snowy slopes but also thanks to numerous additional attractions such as concerts or outdoor games.
For Feel the Flow, we built a completely new website and added an advanced and easy-to-use booking processing system.
Dedicated website management system
We wrote the basic website operation and content management mechanisms in PHP using the Laravel framework while ensuring the best possible adaptation of these functions to the specific needs of Feel the Flow.
Thanks to the administration application, the website administrator can edit standard website content, e.g. articles or photo galleries, and manage offers, bookings, and discount codes as well.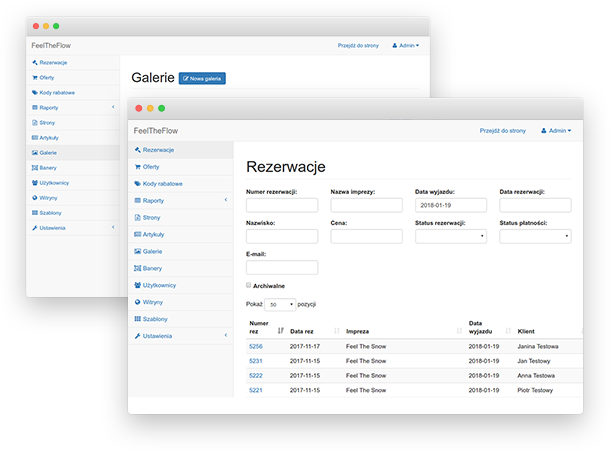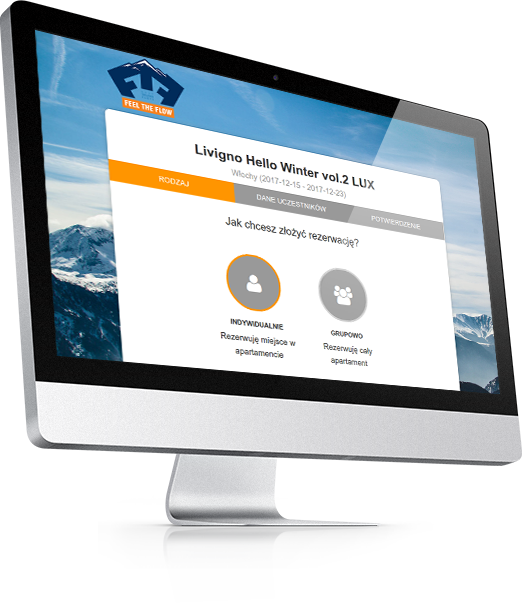 Flexible booking process
Due to the rich trip offer of Feel the Flow and its wide selection of additional attractions, creating an extensive booking system with a great degree of freedom in regard to customising reservations was a necessity.
Despite this, we have prepared a solution that fully meets all of these needs. The functions offered by the complete (and still continuously developed) system include booking individual places or entire apartments, purchasing insurance, choosing transport type, as well as ordering individual and group additions.
Advanced payment service
A convenient booking system must allow the client to complete the whole process at once and in the same place – from choosing an offer to making a payment.
In order to process payments, we implemented DotPay and a mass collect system which generates individual bank account numbers. As a result, the payment registration process has been greatly improved.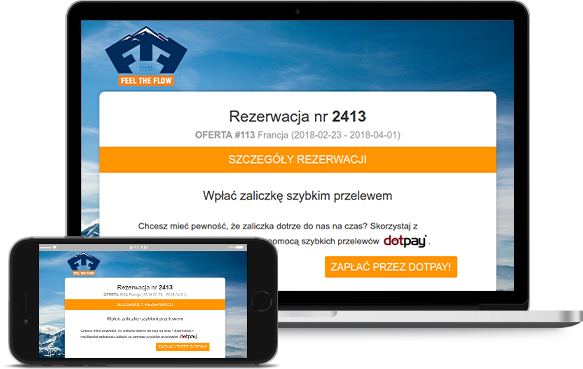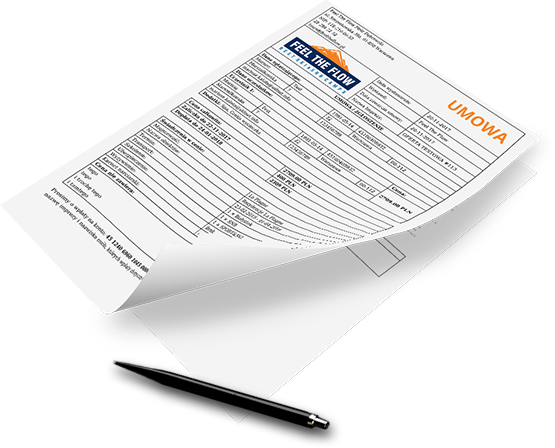 Automatic document generation
Before participants set out on a trip to the Alps, they must first complete all the necessary formalities and sign a contract with the organiser.
One of the functions offered by our system is the automatic generation of printable PDF contracts. For this purpose, we used the dompdf module which is known for its reliability.