The Educational Research Institute is a research centre that conducts scientific research regarding the way in which the Polish education system functions. The Institute participates in both national and international research projects; it also prepares reports, delivers expert evaluations, and serves in an advisory capacity.
We were responsible for creating the Good Practices Database (Baza Dobrych Praktyk) website for the Institute. As part of the project, we developed appropriate technological solutions, as well as the website graphics design and other visual materials.
Joomla component
One of the project criteria was that the Good Practices Database would function within the existing website, which operates based on CMS Joomla.
We built a dedicated component for Joomla from the ground up, thanks to which the Institute has gained the ability to add, edit, and manage new types of articles.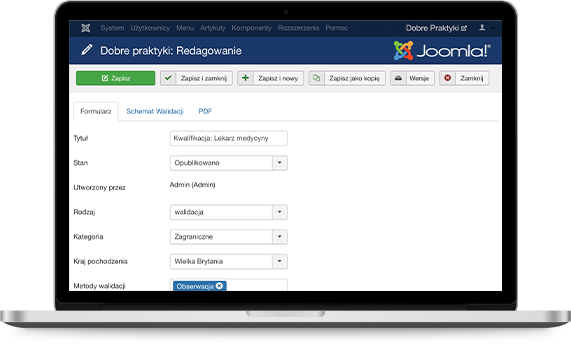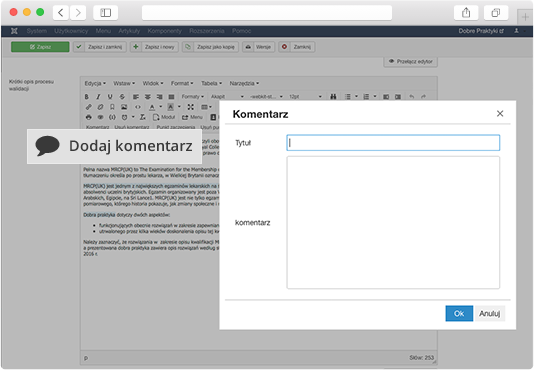 Comment plugin
We also significantly expanded the functionality of the website's administration panel by introducing a comment plugin into the TinyMCE content editor – a tool that is typically used when working with Joomla.
The plugin allows users to select a text fragment and add a comment (annotation). These comments are then displayed next to the website content – both on the website and in PDF files that users can generate.
Automatic document generation
Automatic article processing and creating downloadable PDF documents is yet another important function of the website. The documents contain automatically-generated elements such as a cover page, table of contents, header and footer, and interactive diagrams which can link to another part the indicated part of the document when clicked on.
In order to add this functionality, we used the wkhtmltopdf solution.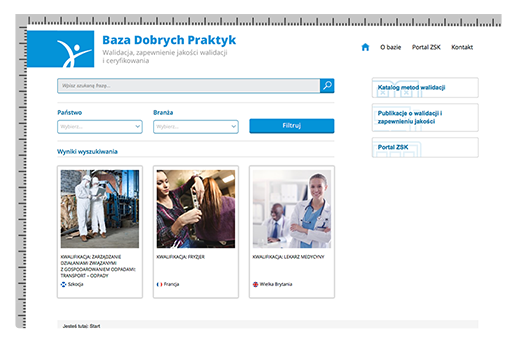 Graphic design
When preparing screen designs, we decided to focus on simplicity and clarity so that users could easily access the content that they are interested in while browsing the website. We also made sure the website was responsive and the content was easily readable on mobile devices.
At first, we developed the source graphics files for the website, and then we wrote the HTML code based on them.
Infographics preparation
In addition to designing the website, we developed a series of infographics illustrating the content of articles published on it.
Thanks to constant communication with the Institute and their ongoing feedback, we have managed to provide our client with a solution that fully meets their expectations.