It's time for our monthly donations to open source projects and charity organizations. This month the project and organization to support have been selected by Arek (who is currently enjoying a week of vacation – greetings from the rest of the team, we're expecting a postcard!).
The first of this month's donations goes to the jQuery Foundation, which provides support for the jQuery library project. This choice is hardly surprising, as in the past couple of years we haven't developed a single website or web application that would not use jQuery.

Our second donation is to the "little brothers of the Poor" Association, committed to helping elderly people and relieving isolation and loneliness among the elderly. The Association is a member of the International Federation of little brothers of the Poor, and has been active in Poland since 2002.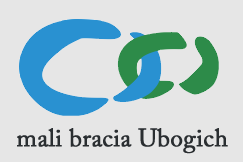 We send our best wishes to the developers of jQuery and the jQuery Foundation, and to all the members and volunteers of the "little brothers of the Poor" Association.