The first blog post of 2013 opens a new year for our initiative of regularly supporting open source projects and charity organizations. This time the honorable task of selecting the organizations to support was given to Piotr.
This month we're supporting the Perl Foundation, an organization dedicated to promoting and advancing the Perl programming language. A few years back Perl was widely used in web development, nowadays it's not that much popular, but our team has been using it on a regular basis with many projects. Piotr, before joining us two months ago, had little experience with Perl, but caught up quickly and apparently liked the language, since his choice for the organization to support this month is the Perl Foundation.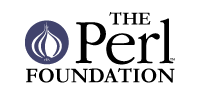 We are also sending financial support for a puppy named Franio, currently under the care of the "Unwanted and Forgotten" Foundation in Łódź. A couple weeks back, Franio was found by a group of children in a residental district in Łódź, scared and cold. The Foundation is colleciting funds for the costly treatment of dermatophytosis that Franio is suffering from.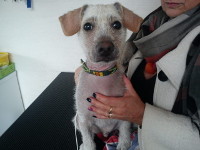 Best wishes to the Perl Foundation, and to all the people who are taking care of Franio (and to Franio himself, of course).