From small jobs on RentACoder.com for $15 to 15 years in business. From freelancing to a full-blown business. Through years of experience, ups and downs, achievements and happy coincidences.
We have just celebrated the 15th anniversary. Our thoughts? People and projects changed over the years, but a few basic principles have remained engraved in the very core of Sidnet.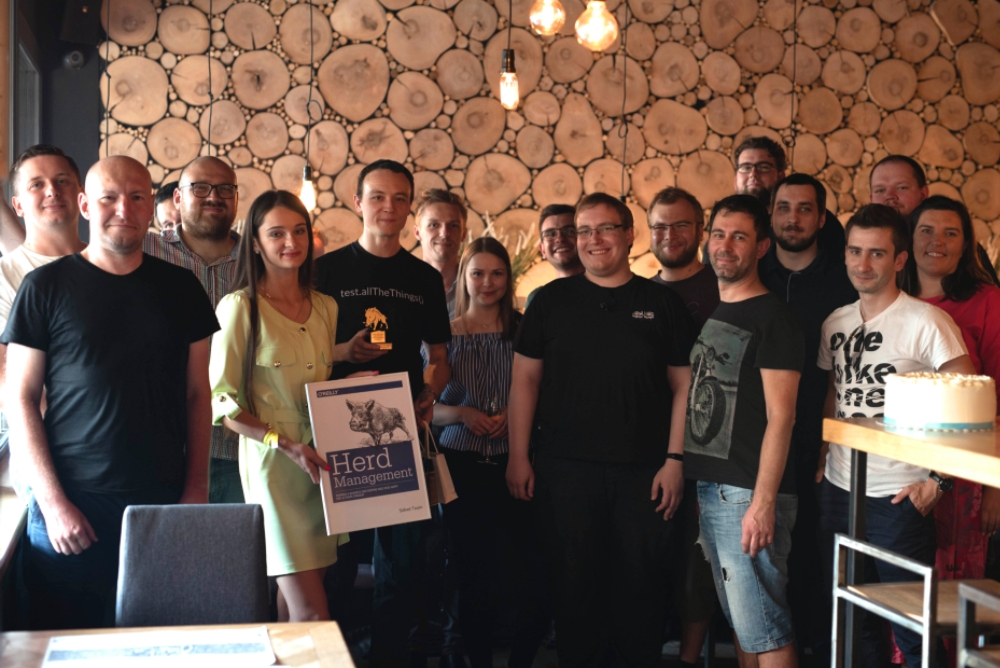 1. Running a business is a team endeavor
Maximum productivity with minimum procedures. Over the years, we have learned and tried many methods and techniques of work, but never took any of them as gospel that we would follow blindly.
With 20+ people in the team, we keep our hierarchy flat, allowing everyone to have real impact on how we organize our work, how we communicate, and what tools we use. One person's voice can make a change that leads to improving the company as a whole.
2. Communication over co-location
Our programmers work from Warsaw, Lublin, Tczew, Rzeszów, Toruń. All the time we stay connected, even though almost all of our work is done remotely. We manage projects in an effective manner thanks to collaboration and communication tools. In real life, we meet at company presentations, when visiting our clients, and on weekly board game sessions.
We stay honest, both when communicating among ourselves, as well as with our clients. We are upfront about risks and are not afraid of admitting to a failure. We make sure to keep it easy to track the progress of our work – through daily stand-ups, reports, and code repositories.
3. Giving back to open source
We put our trust in open source software before it was cool, using it for both our own needs and to build solutions for our clients. We often tweak and modify existing software to better suit our needs. We also make our code available on GitHub for others to use and contribute to.
Every month, we express our gratitude to the open source community by donating to projects, especially those with no commercial backing. Since 2012, we made 90 donations to numerous projects, including Redmine, Matrix, Laravel, Django czy Jenkins, to name just a few.
4. Helping those in need
There is more to life than technology, and with that in mind through the past 7 years we have made 88 donations to foundations, hospices, animal shelters, and individuals in need.
This willingness to help others has also lead to long-term relationships with some of the recipients of our donations. As a web development partner of the "little brothers of the Poor" Association, we take care of their website and build landing pages for their numerous initiatives. The Sarcoma Association has also entrusted us with their website, as well as the registration site for their annual running event Onkobieg.
---
How we celebrated the anniversary? There were presentations, bowling, billiards, slot machines, food, drinks, and conversations filled with laughter lasting way into the night.
Have a look at a few more photos from our celebratory dinner: