Our initiative of regularly supporting open source projects and charity organizations celebrates its first birthday today. We started it last year in May with donations to the FreeBSD Foundation and "Przystan Ocalenie".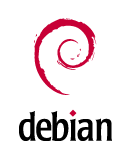 The game goes on and with this very post, we are stepping into the second year. In this anniversary month, the honor of selecting the project and organization to support was given to Krzysiek Skarbek, our newest team member, working in the new office in Lodz.
The open source project that we're donating to is Debian, one of the most popular and solid Linux distributions, with an impressive history of almost 20 years. Krzysiek is a devoted fan of Debian, so his choice was no surprise. We send our greetings and congratulations to the Debian project team and wish them all the best in the future.
We are also making a donation to the "Jokot" Foundation in Warsaw, devoted to helping homeless and abandoned animals. This choice wasn't made by chance either – some time ago, Krzysiek has adopted two kittens rescued by the Foundation and has got to know the volunteers quite well. The kittens have since then grown into big healthy cats (pictured below).
Best wishes to all the volunteers of the "Jokot" Foundation and all the animals under their care!