Oncorun – Together for health! was established in 2008 and is the oldest oncology-themed charity running event in Poland. Its goal it to support oncological patients both financially and psychologically.
The initiator of Oncorun is the Sarcoma Sufferers Help Association, with whom we have been working together for several years already.
To support the Association, we built a brand new Oncorun website which allows persons interested in participating in the event to register online.

A responsive template
The Oncorun website template was based on the Bootstrap framework which guarantees responsiveness and enables users to comfortably browse the website – regardless of the type of device that they use.
We ensured that even small smartphone screens will be able to correctly display all features of the website, including functions such as registration and personal data editing.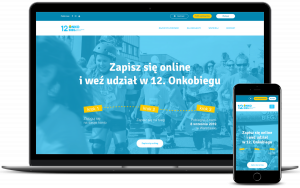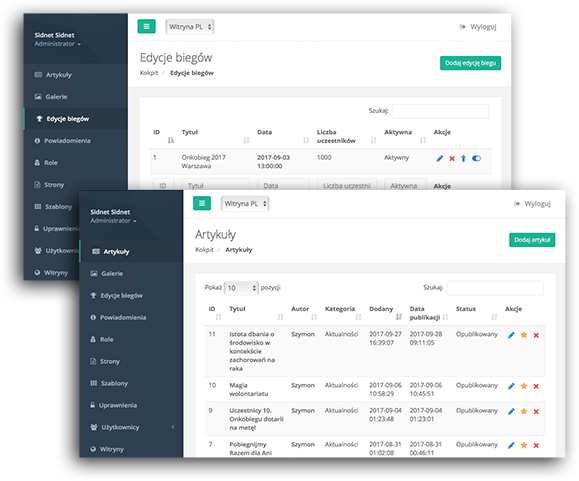 Engine and content management system
To build the website's engine, we chose PHP and the Laravel framework. The solutions and modules that we chose had been tested in other projects, though certain functions of the website, like for example the ones related to the participation in the race, as well as the event itself, were created from the ground up.
We equipped the website with an easy-to-use, dedicated content management system, which provides the administrator with full control over the website content, including texts and photo galleries. It also allows the website administrator to organise new editions of Oncorun and process participation applications.
Payment processing
Even though participation in the Oncorun is free, people interested in the event, as well as visitors to the website, can donate funds for persons suffering from cancer if they so choose.
To make this possible, we implemented a payment processing functionality by using an API of the payment services provider PayU.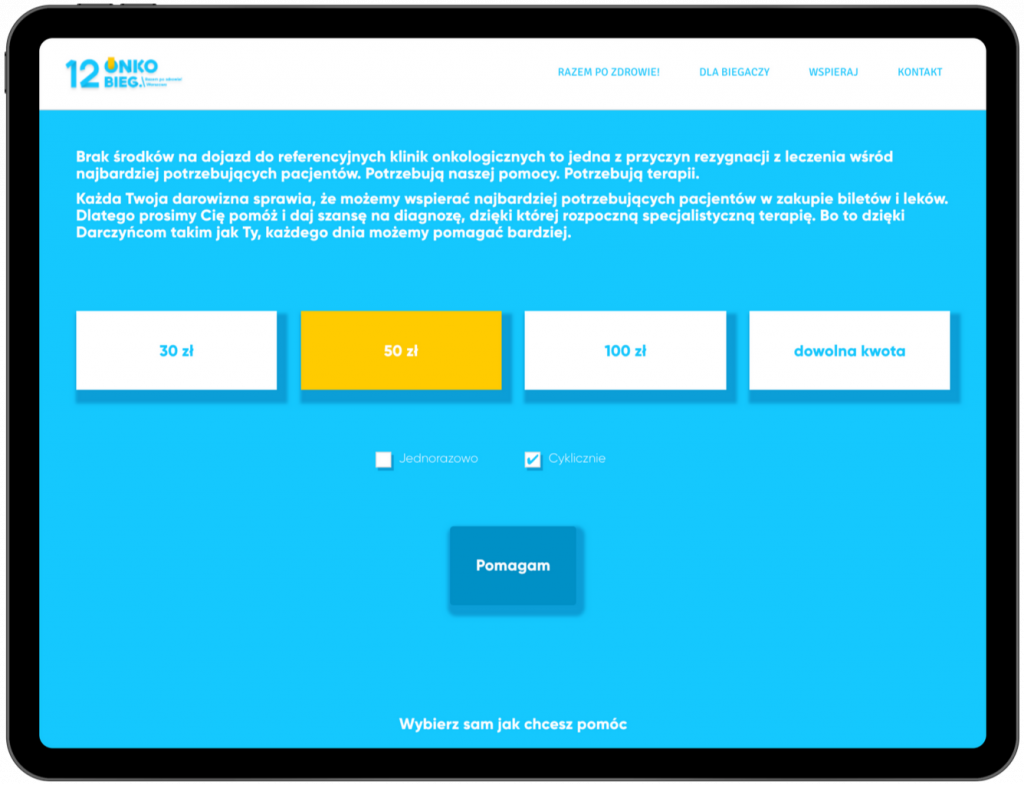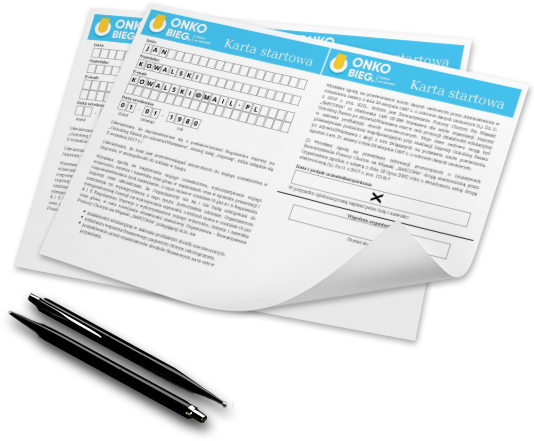 Generating printable files
One of the functionalities requested by Oncorun participants was the ability to print the starting cards containing their data so that they would be able to receive an official Oncorun T-shirt on the day the race is held.
With this in mind, we used the proven dompdf module to introduce a function that allows participants to easily obtain start cards in the form of printable PDF files.